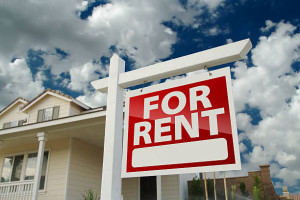 Whether you're a landlord or tenant, safety is the main concern and is the responsibility of both parties. Find out more, including some legal advice from Blue Mountains Tenants Advice and Advocacy Service.
Most tenancy agreements require some yard maintenance and prompt reporting of any maintenance issues and things in need of repair such as cracked roof tiles, or broken cladding. If trees need to be removed or radically trimmed you will need to seek advice from your property manager as permission from the council may be required. Get some tips on yard and home preparation with bush fire in mind.
Tenants are on the frontline and in the best position to identify maintenance issues. If you would like to see any upgrades mentioned in the Home Prep checklist added to your place for peace of mind, talk to your property manager to see if the landlord is interested in looking at bush fire safety upgrades. It's in everyone's best interest to have a safe and comfortable home.
Legal concerns
For tenants and landlords it can be difficult to know who is responsible for what when it comes to bushfire preparation and safety.
So we turned to the experts from Blue Mountains Tenants Advice and Advocacy Service. They have provided an excellent summary of the issues for you to download:
Garden & Lawns
Gutters
Tenant and Landlord Liability, and
Assistance for over 65s.
Special thanks to Ben Connor from BMTAAS for providing this information.
As you can see, it's not all cut and dry. So good communication between tenants, landlords and property managers is imperative.
If disaster strikes
NSW Office Of Fair Trading has advice and a hotline for tenants and landlords and have produced this fact sheet for landlords on what what you might need to do if a natural disaster strikes your property.
Look closely at your Insurance options. While it's the landlord's responsibility to insure their investment tenants also need to make sure they are not left up the proverbial creek without a paddle. Tenants should make sure their contents policy will support them if their home is significantly damaged or destroyed in a bush fire. Take your relocation costs in to account as well. Check out our guide to insurance »